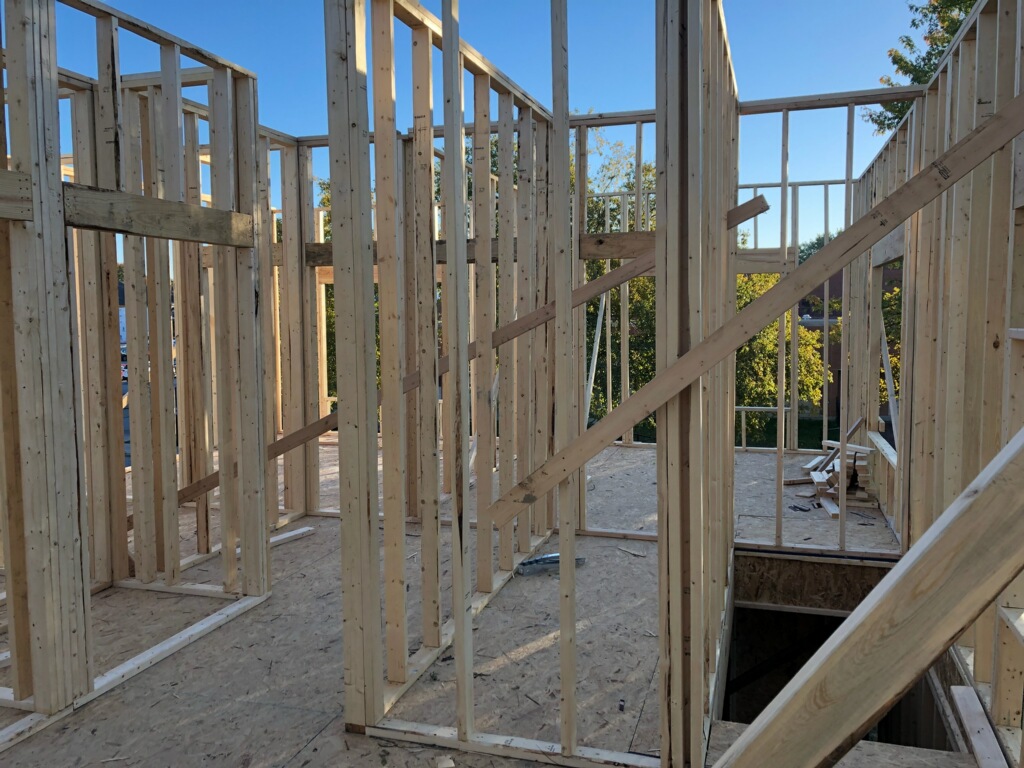 These 3 houses are the same floor plan, we were asked to excavate the land, install the foundations and frame the houses.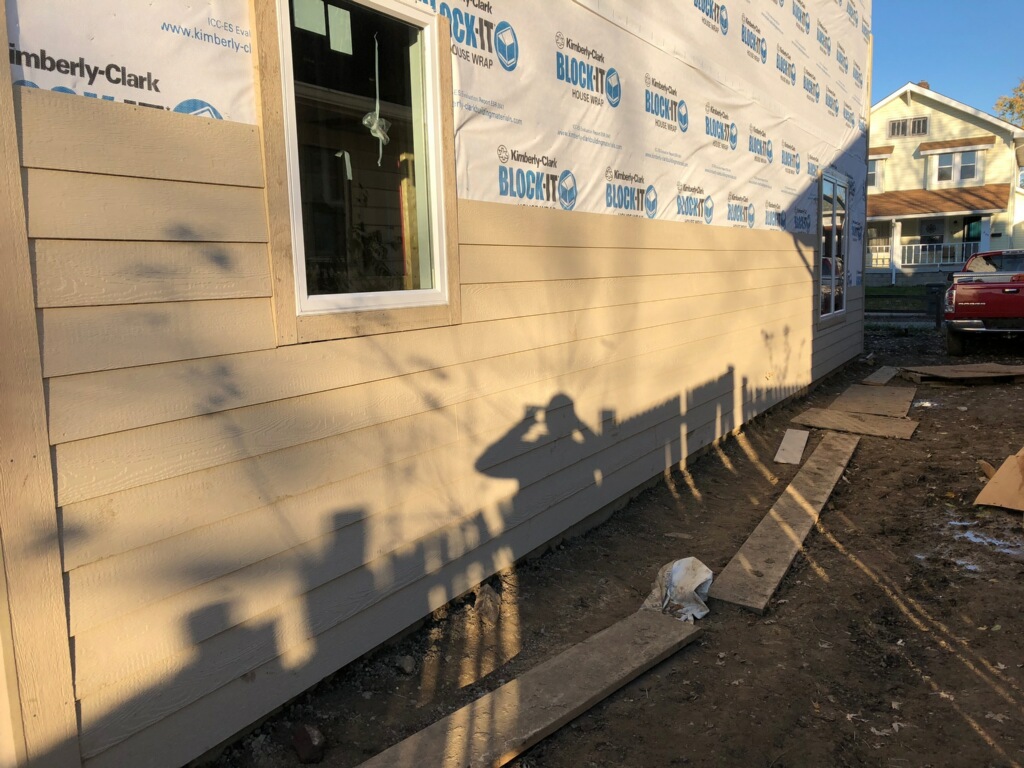 This house had a lot wrong with it, at first we were contracted out to add a second story and stair case to this ranch style house. Yes of course with any major renovation on a house you run it huge problems, the prior contractor left this roof open to the elements and it flooded from rain which caused over 3/4 of the floor joist to rot so after replacing the majority of the floor joist with all the sub floor and some sill plates with band boards we were able to construct our second floor which consisted of 2 bedroom and 1 bath upstairs with an over look int the kitchen and living room.
This house had major foundation issues found after we started to lift the house to level the floors the entire back foundation wall constructed with red brick fell over, after investigating why it fell over we noticed there was no footer on this back wall just brick setting on clay. we raised the house up approximately 15 inches and dug new footers 36" deep, if this wasn't bad enough the footer wall collapsed on us under weight of the house, we did get new footers installed with re bar reinforcement. Our original contract was only to frame out the interior of the house.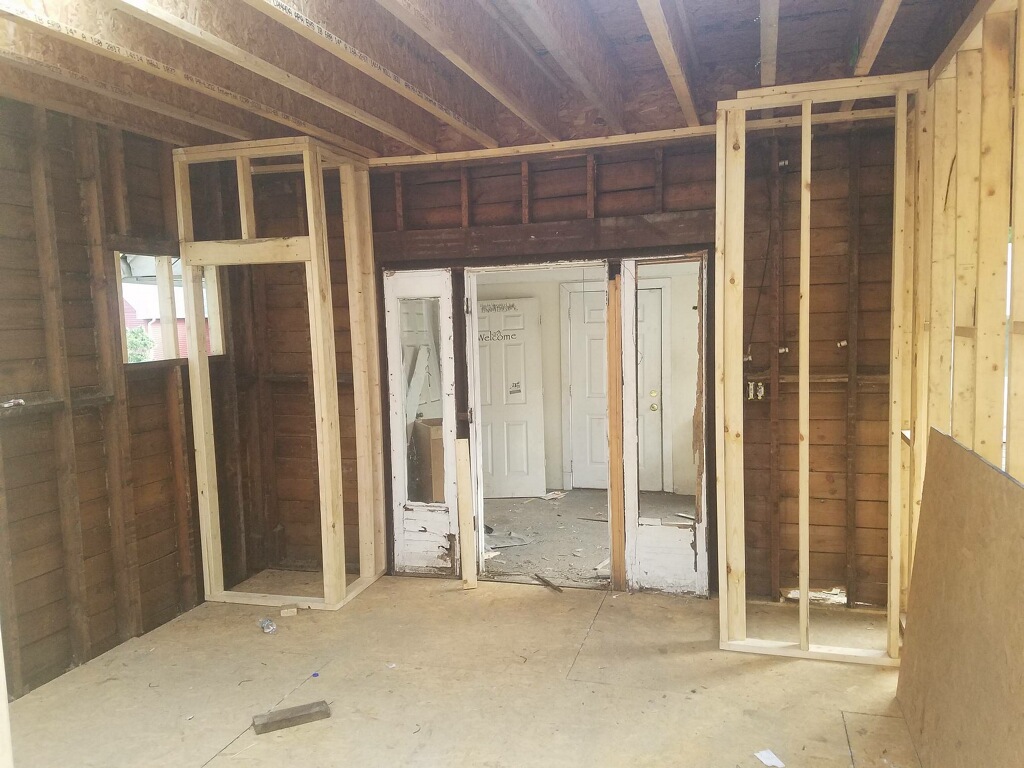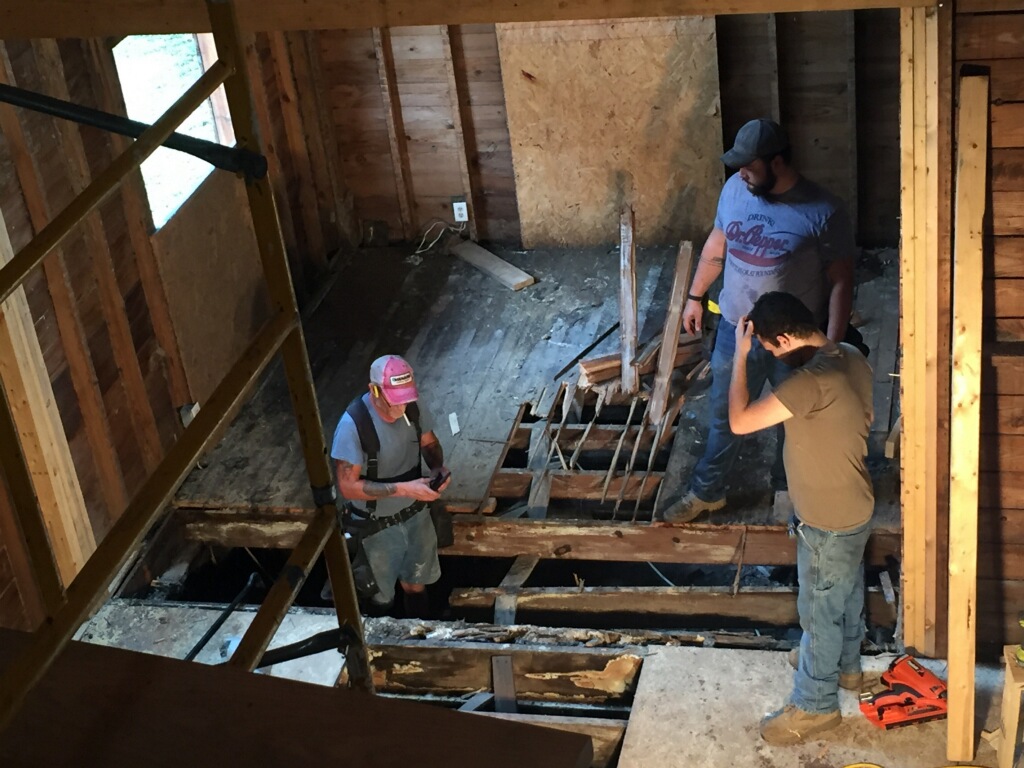 We took a ranch style house removed the roofing system installed an I-Joist system and built a second story on top of this house, it has cedar siding with cedar trim boards. This house is now a 4 bedroom 2 bathroom.
Removing existing walls that were rotted out and framing new wall in place. This house is a complete remodel and changing old layout with a new modern look.
We built a new roof and installed a new roofing system over an existing deck and tied it into the customers existing roof.
We installed a new roofing system, vinyl siding, slate veneer siding and custom wrapped this home with metal.
We took this old Cookie Factory building and renovated it into a Sushi Restaurant, we painted the walls lime green and salmon pink, fixed the drop ceiling and removed the old sign attached to the building.
We replaced the damaged wood with new pressure treated lumber. This project consisted of 6 Phases, 5 buildings @ 1 phase per building and 6 units that needed to be completely rehabbed including firewalls, electrical, plumbing and flooring.